Summer at Preston Markets
Posted: 18 July 2022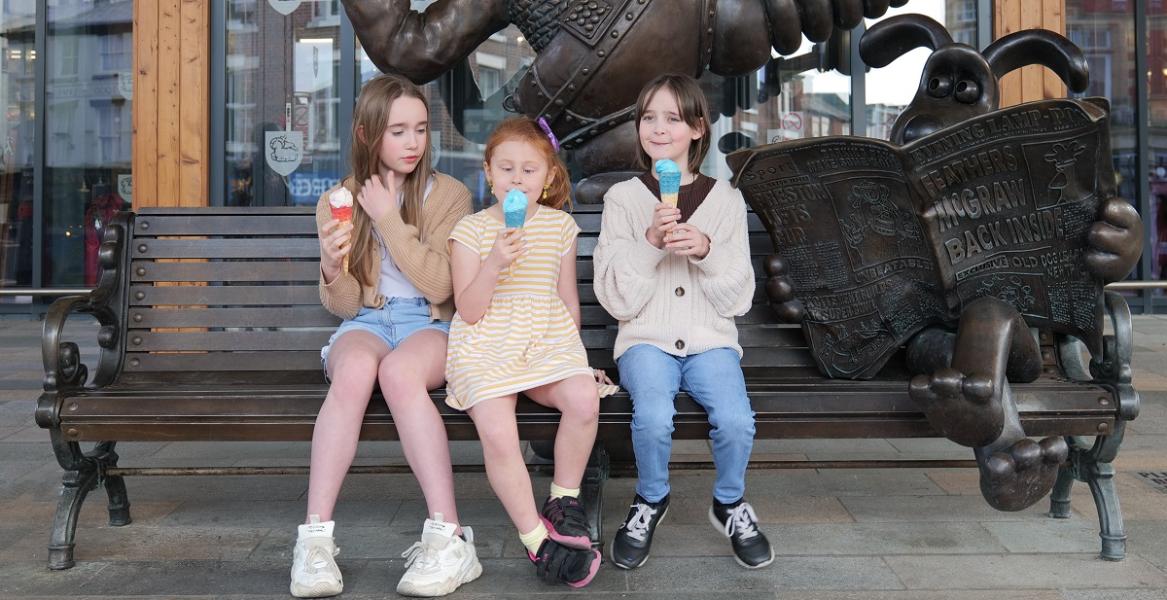 Your local go to for food, drink and entertainment this summer.
Life just feels easier in summer, with long warm evenings and bright sunny days; taking a leisurely stroll around the city is simpler somehow. There is no need for a cumbersome winter coat and umbrella, just pick up your essentials and go! Summer also creates the perfect opportunity to eat outdoors or relax in the sun with a glass of something nice.
Whilst you're ambling around the city centre, doing a spot of shopping for your summer holidays, or catching some mid-afternoon sun on Preston Flag Market, don't miss the opportunity to visit Preston Markets and support your local community.
Foodie Fabulous
Relax in one of our eateries. With indoor and outdoor seating options, enjoy a freshly made meal to eat in or take away. From smash burgers and bao buns at Tipsy Chef, to a delicious homemade curry from Chacha's or even a traditional Preston butter pie.
To finish it all off, if you have a sweet tooth, Hakuna Matata have a delicious selection of sweets like candyfloss, homemade fudge and more - they also have over 20 ice cream flavours.
Quench your summer thirst
Feeling thirsty? Cherry Pie Coffee shop offer luxurious milkshakes and have a slushy machine for those hot summer days. Jonah's coffee shop has everything you need for a quick caffeine boost with their speciality coffee options. If you are looking for something a bit stronger with a percentage, The Orchard Craft Beer Bar has an excellent selection of refreshing beverages and is open from 12pm until late, every day of the week.

Light healthy summer meals
Healthy options are also available. Pick up some juicy watermelon or sought-after, local strawberries from our fruit and veg stall, Fresh and Fruity. Livesey's butchers supply locally sourced artisan meats for firing up on the BBQ or, for seafood lovers, fishmonger Mark Williams has sushi-grade tuna, crabs, oysters and more. If it's cooked meats you're after, Redmans and Arthur Strand sell a wide range of hot and cold options - perfect for antipasto platters and al fresco buffets. SuperVeg which is in the Market Hall, has many international options from Caribbean vegetables like as Okra and Yam; Indian spices, dried peas and beans, and more.

Summer events and entertainment
Preston is a multicultural and vibrant city celebrated for its friendly and approachable locals. There is always something to do or see, from free family events and pop-up markets to live music. Whatever is happening, Preston Markets are at its very heart.
We've already seen some exciting and popular events this year, with a roaming brass band, classic fairground attractions and the Liquorice Allsorts ladies handing out goodies, there will be more to come over the summer.
The Orchard Craft Beer Bar is a hidden gem, nestled in the corner of the Market Hall; they regularly host Saturday night events under the elegant Victorian canopy. With live bands a well-stocked bar and a local food vendor on site, what more do you need for a great night out?

Close by
Just a stone's throw away on Preston Flag Market, we have the very popular Summer Saturday events, which are part of the Summer Holiday events programme. With a range of workshops, activities, festivals and performances for the whole family which run from June through to September.
This year's Summer schedule is packed full of fun, interesting and educational activities. Learn Circus skills, take part in a dance festival or Join The Harris for a very special fashion event - showcasing fabulous frocks from Horrockses. For upcoming events see Visit Preston - Summer Saturdays.
The Makers Market comes to Preston Flag Market on the second Saturday of the month and brings with it a fantastic selection of local independent traders. Delicious food such as cheeses, pies, cakes and fresh olives but also handmade articles from local artists such as jewellery makers, cosmetics, trinkets and gemstones. The perfect place to find a unique gift and a lovely day out too.
Parks
Just a ten-minute walk from Preston Markets we have the award winning Avenham and Miller Parks. Famed as some of the most beautiful in Lancashire, they are English Heritage Grade II* listed and feature several historical structures including a sundial, fountain, Boer War Memorial and the Belvedere, which gives a lovely view across Avenham Park. There is also an impressive statue of the 14th Earl of Derby - Edward Smith-Stanley - who was British prime minister from 1866 to 1868, not to mention a beautiful riverside walk and very popular Japanese garden.
Share your summer snaps
Share your Preston Markets experience! Take a photo and tag @prestonmarkets on social media.