Preston Markets to host the UK's first ever Jatra performance
Published: 2 September 2022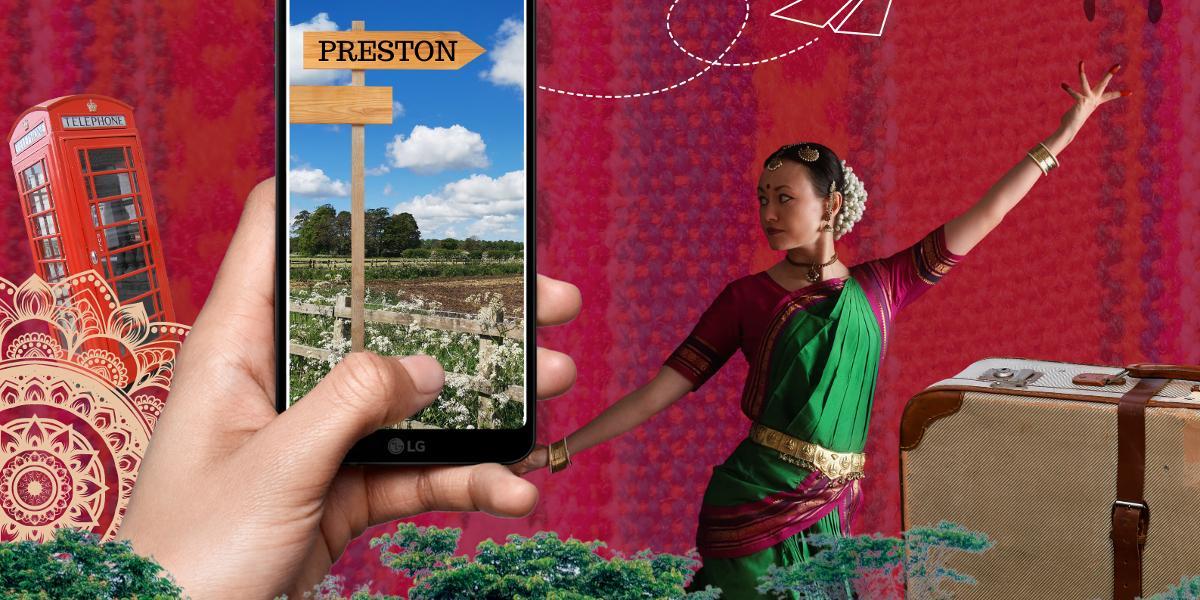 Don't miss the UK's first ever Jatra performance.
Friday 16 September is the opening night of the 2022 Lancashire Encounter festival. Come along to Preston Markets to witness the UK's first Jatra performance, under our elegant Victorian canopy. It begins at 7pm, so make sure you get down early to secure a good spot.
What is a Jatra?
Jatra means journey. Jatra theatre is a traditional form of folk-theatre, which originated in Bengali speaking areas of the Indian subcontinent with influences dating back to the 12th Century.
is a free, fun show including comedy, music and dance. The show tells the story of cloth woven on a loom in a small Bangladeshi village then follows its journey as it travels across the world to the UK, intertwined with the tale of a Father Syed and his daughter Sharmin.
Who is involved?
The performance was created by the Bangla Folk Project. A collective, each with a different perspective but with a mutual interest in defining what folk art is within diverse communities.
They seek to explore the heritage of Bangladeshi arts and their connection to communities within the UK and in Bangladesh.
To keep up to date with the project, why not follow them on Instagram - Bangla Folk Project.
Esther Ferry Kennington Executive Producer of Lancashire Encounter Festival said:
"I have a personal interest in global folk art and tradition, I find it fascinating how traditions can be passed down through generations using stories and theatre. Also how different parts of the world can connect and unite through art and performance.

"I was honoured to visit Bangladesh earlier this year, with the Bangla Folk Collective and meet with some Jatra performers. Preston, like many UK cities has a rich and diverse community which is celebrated regularly with wonderful events such as the fantastic annual Caribbean Carnival and Mela Festival.

"I am incredibly excited that the Lancashire Encounter festival can contribute to this, with the UK's first ever Jatra Performance."
You want more?
This is just the Start of the Lancashire Encounter festival. Following the Jatra is a weekend filled with (mostly) free, family friendly performances and experiences, all based in Preston City Centre.
The festival was created back in 2015 to capture and continue the atmosphere and community spirit of the Preston Guild celebrations. We are now halfway between Guild years so why not come and experience something a bit special?
Perhaps an open mic at The Orchard Bar on Preston Markets. Grab a pint or a gin and tonic and support 12 local acts as they perform original material. Maybe a Salsa Party is more your thing? Get down to the Mobile events tent (MET) on UCLan's University square on Saturday 17 September at 7pm.
If you've enjoyed the Torchlight Processions in previous years, then you're in luck because Saturday night will be a spectacular sight as the procession travels from Moor Park to Preston Bus Station setting off at 7:15pm.
For the full programme visit Lancashire Encounter - what's on and start planning your festival weekend now!
Map address for Preston Markets
Preston Markets, Earl Street, Preston, PR1 2JA.