Cherry Pie Manager Maureen saves life
Published: 3 October 2022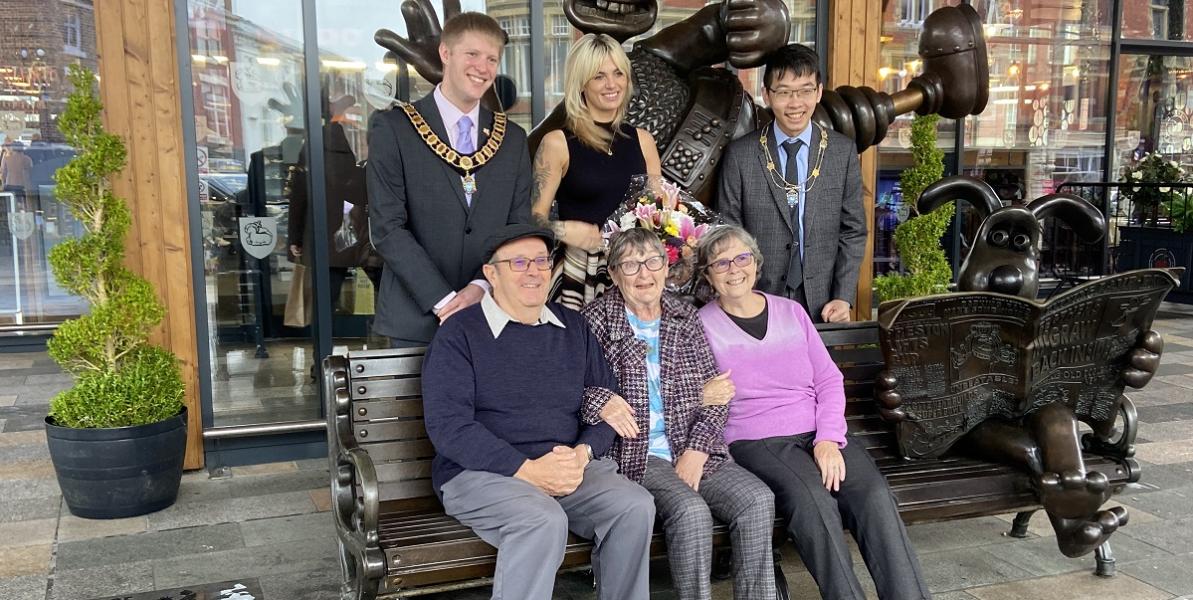 Tuesday 2 August began as any normal day for Maureen Davenport 32, manager of Cherry Pie coffee shop at Preston Markets. But by lunchtime Maureen was a hero.
As Maureen was clearing outside tables, she spotted regular customer, Susan Seaton, collapsed outside the main Market Hall.
Maureen quickly raised the alarm and administered CPR until help from an ambulance arrived.
She saved Susan's life.
A credit to Preston Markets
The pair were reunited last week at Cherry Pie, as the Mayor of Preston, Councillor Neil Darby, presented Maureen with a huge bouquet of flowers to say thank you for her bravery, confidence and quick thinking in such a challenging situation.
Maureen said:
"When I reached her, Susan was breathing erratically. I phoned an ambulance and whilst I was on the phone, she stopped breathing. I started chest compressions and continued for ten minutes until the ambulance arrived. The paramedics asked me to carry on whilst they set up their equipment. They then used a defibrillator which started Susan's heart and they took her away to the hospital.

"I'm delighted that Susan is recovering and here today, I was able to act so decisively because I am fully trained in CPR. I would encourage everyone who can, to get themselves educated and trained in this life-saving skill as it really is a life or death decision to take action."
Maureen, who is also a model and international pin up girl, and Susan were all smiles as they were reunited, and a bond has grown between them as they held hands and chatted as though they had known each other for years.
Susan, 75, from Longridge, told us what she remembers of the day. She said:
"I remember deciding to walk back to the bus station and the next thing I knew, I was waking up in hospital.

"I am incredibly grateful to Maureen for what she has done. Also, I cannot thank the ambulance service and the NHS enough for everything they have done for me over the past few weeks. I couldn't have asked for more, the care I received was excellent."
Susan is recuperating well and is expected to make a full recovery. With the help of her neighbours, Susan was very happy to pose for pictures with Maureen and the Mayor of Preston on the famous Wallace and Gromit bench outside the Preston Markets' entrance. She even brought a little present for Maureen to say thank you.
The Mayor of Preston, Councillor Neil Darby, said:
"Maureen should be incredibly proud of herself for her courage and ability to make the right decision and act swiftly. No one knows how they will react in these situations until they arise and Maureen did an amazing job. She is a credit to Preston and to Preston Markets."
Learn CPR
Maureen is fully trained in performing CPR and is passionate about encouraging other people to learn this important skill. You can find a lot of information online with courses on how to perform CPR and also a website that shows where your nearest defibrillator is located.