Tips for selling at Preston's popular Second Hand Market
Posted: 15 August 2022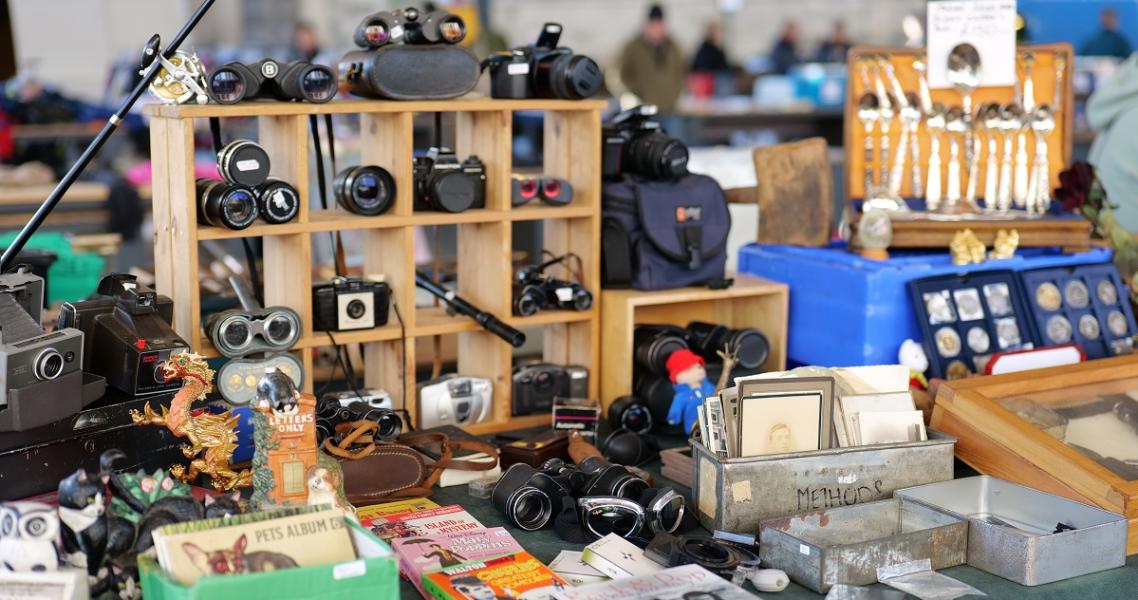 15 August 2022
Need a clear out? Want some quick cash? Then bring all your unwanted belongings down to our popular, city centre, bi-weekly Second Hand Market.
The Second Hand Market is held under the historic Victorian canopy at Preston Markets every Tuesday and Thursday. A long established market place located in the busy city centre.
If you're struggling to get started and need some tips then read on...
Having a sort out
Second hand items that tend to sell well are clothes (technology such as phones, games consoles and gadgets), CDs and DVDs, accessories, kid's toys, baby goods, shoes, furniture, ornaments, photo frames, jewellery and books.
When you're sorting through your items, you need to consider two categories. You will have some good quality items - give these a quick clean and iron any clothes to improve your chances of selling. You will also have items that you feel may not sell. For these items, it's important to remember that one person's junk is another's treasure. So, don't use your own judgement, take it all with you!
Attention to detail
Pack the chosen items into your car the night before to save time and help the morning to run more smoothly.
Get there early. The earlier you arrive, the more time you have to set your stall up and the more likely you are to secure the best spot.
People are drawn to attractive looking, interesting stalls. Take care to present your items in the best way possible. You can lay clothes out individually or present on a rail.
Arranging items in strategic places will help too. Leaving children's toys at the front or lower down on your stall to give them the best chance of being spotted by kids who will then do the selling for you.
Don't add a price label to your items. Second Hand Markets are perfect for bartering, so don't put restrictions on yourself. You could even consider presenting sought after items at a higher price than you expect to receive, this allows people to haggle with you.
Prepare a float. Be prepared for people to need lots of change, as you don't want to lose a sale because you've run out of cash. Take carrier bags with you too, anything to make it easier for your customer.
Smile
Take care to be friendly and approachable. If people feel comfortable asking you questions or having a chat, they are more likely to stick around and browse your wares. Strike up a conversation, create a buzz around your stall. Don't be too eager though, customers want to relax, peruse the stalls and take their time.
Enjoy the day
Take a comfortable chair and enjoy the atmosphere. Second Hand Markets are very sociable places where you can meet new people, especially if you attend regularly and you don't get the same friendly atmosphere and conversation when you sell things online.
One advantage of being in the city centre and close to Preston Markets is that you have some excellent food stalls nearby. Grab a burger from the Tipsy Chef or a curry from Chacha's for lunch. We even have The Orchard Craft Beer Bar for those who aren't driving.
If you don't manage to sell everything you've brought with you that day, then you can always come back another time.
Book a stall
For full details on trading at our second hand market (including prices and how to book a stall) visit Preston City Council - Second Hand Market.